Library Committee ~
Members: Gary Legault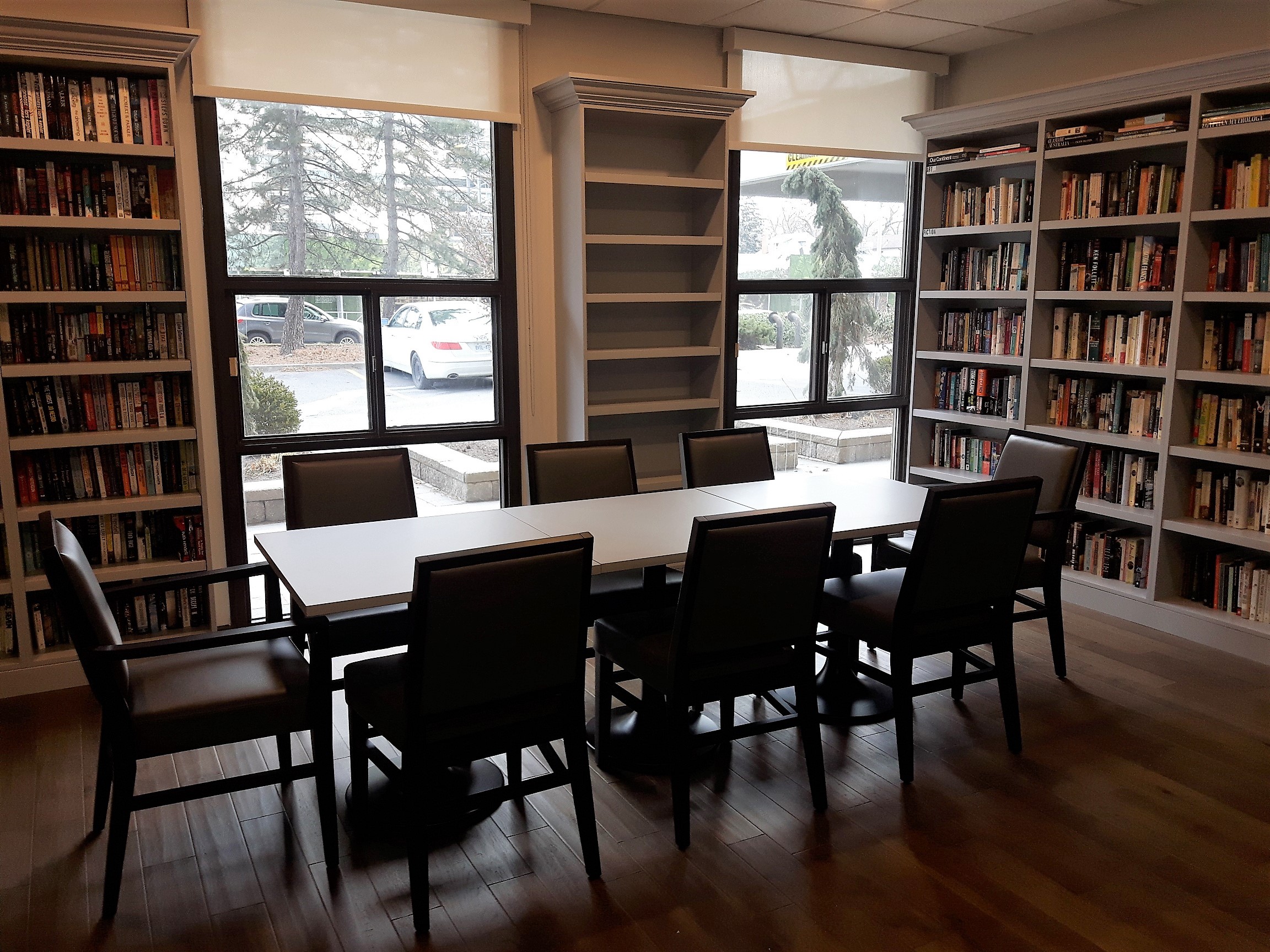 Many residents take advantage of the well stocked library that we have in our building.
The function of the Library Committee is to sort incoming books, magazines and jigsaw puzzles for appropriate placement on the library shelves. Good condition hard back and soft back books are welcome and are judged as to their general interest to the residents: fiction, mysteries, biographies and historical books being examples. Text books and questionable material are discarded.
If you are interested in maintaining the library or making suggestions as to new material (music, videos), please talk to the management office. They will put you in touch with the committee.
---